Designing for Tomorrow 2019: The Future of Stormwater Management in Alberta
Working Groups
Event date:
Wednesday, November 06, 2019 @ 8:45 AM
End date:
Thursday, November 07, 2019 @ 4:30 PM
Event location:
Calgary, AB
What's the latest with stormwater in Alberta? Join us for a 2-day conference plus concurrent Erosion and Sediment Control training along with a trade show, research poster hall, and our first-ever banquet. This is Western Canada's premiere interdisciplinary urban stormwater event.
Download the Conference at a Glance
Download Promotional Opportunities
Register on this separate Eventbrite link for sponsorship, advertising, and exhibiting opportunities
Link to information and registration for the Certified Inspector in Sediment and Erosion Control training and optional exam
Keynote Speaker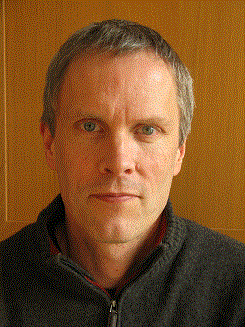 Tim Van Seters manages the Sustainable Technologies Evaluation Program (STEP) at the Toronto and Region Conservation Authority (www.sustainabletechnologies.ca). He has over 18 years experience designing and implementing field monitoring studies of stormwater management technologies and developing best practice guidance documents on the design, implementation, operation and maintenance of LID practices. He also oversees the development of decision support and life cycle costing tools to help guide the technology selection process and facilitate application of site scale measures aimed at reducing flood risk and improving runoff quality. Throughout his career, Tim has presented widely on urban runoff management and published over 40 scientific reports and journal articles on urban systems hydrology, watershed water quality and low impact development stormwater management. His team at TRCA has been accredited to conduct stormwater technology testing and verification in conformity with ISO ETV standards and has completed several technology verifications under the program. He holds a Master's degree specializing in water resources from the University of Waterloo and a Bachelor of Science degree from the University of Toronto.
Conference-at-a-Glance
Wednesday, November 6
Keynote address by Tim Van Seters, Manager, Sustainable Technologies at the Toronto and Region Conservation Authority
Studies demonstrating stormwater impacts and potential for green infrastructure mitigation
Planning and Strategy initiatives
Pond and Wetland innovations
Feedback from the 2018 ALIDP Pond and Wetland Summit
Exhibitors Reception
Gala Banquet
Thursday, November 7
Products including pretreatment devices, high flow bioretention, and permeable paving
Resilient Landscaping featuring pollinator habitat, carbon sequestration, low-input landscaping, and intermittent stream rejuvenation following removal of grazing pressure
Examples of City of Calgary bioretention app-based O&M practices
Green Infrastructure case studies from Alberta and Minnesota
POSTERS (confirmed with approximately eight more anticipated):
Nutrient Leaching of Green Roofs: Laboratory and Field Studies
Sediment Transport and Sewer Flushing in Storm Sewers
Sponsors
Silver
Bronze
DeepRoot Canada Corp.
Exhibitors
CB Shield Inc.
Contech Engineered Solutions
DeepRoot Canada Corp.
Eagle Lake Professional Landscape Supply
Layfield Geosynthetics
More Info and Register Now
---